There are 41 business centers with more than 500 employees in Kraków – like no other city in Poland. They employ more than 78 thousand people. Let's take a look at some of them.
Equal Business Park
It was finished in 2020. Four buildings with 60,000 m². Located next to the Wielicka street, with good public transport. Just a few minutes from the city center.
Eximius Park (former Kraków Business Park)
One of the most known business centers in Kraków. The first building was built in 2002. Close to the Kraków airport. It's acutally just outside Kraków, in Zabierzów. It has 50000 m² office space. Big companies like UBS or Shell have their offices here.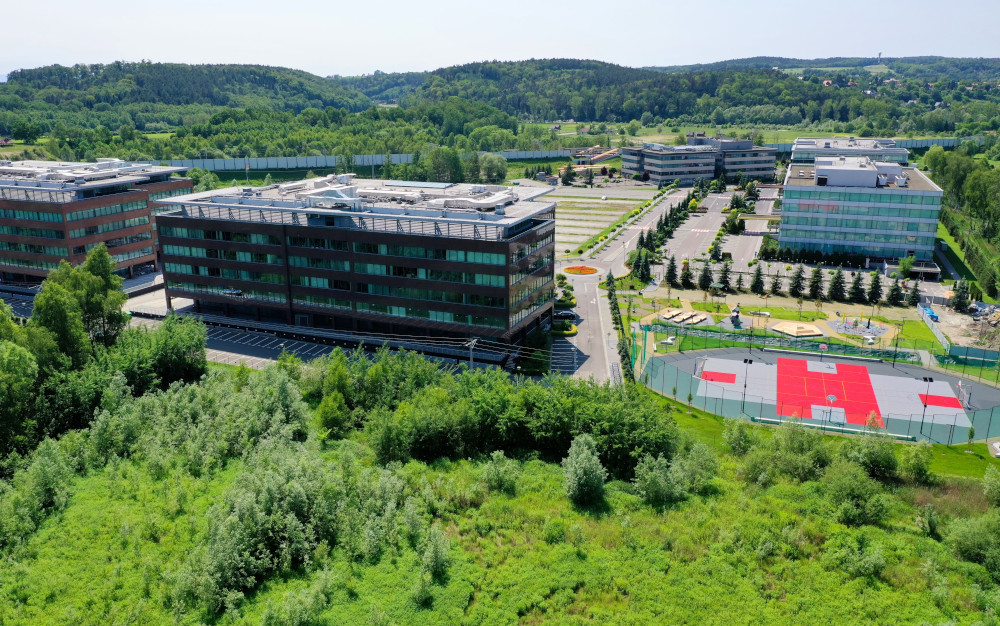 Bonarka for Business (B4B)
8 buildings with 75000 square metres. Additional 2 buildings are planned with an additional 20000 square metres. It is located next to the Bonarka shopping mall, south part of Kraków. Several bus lines, pkp train stop. Many international companies are located here like Lufthansa, State Street, Alexander Mann Solutions and others.
Quattro Business Park
It consists of 4 buildings with each having 12000 m² of office space. The first building, which was leased by Capgemini, was built in 2010. The next buildings in 2011, 2013 and 2014. It is located in the north part of Kraków.
Wadowicka Street
Wadowicka street is a region with a lot of offices or "business parks". Close to Kazimierz and the city center. The following are all located in this area:
Buma Square Business Park
Consists of 9 buildings with 29000 m² total. Located at the Wadowicka Street. About 80 local and international companies.
Tischnera Office
Built in 2020 with more than 32000 m².
(Visited 145 times, 1 visits today)